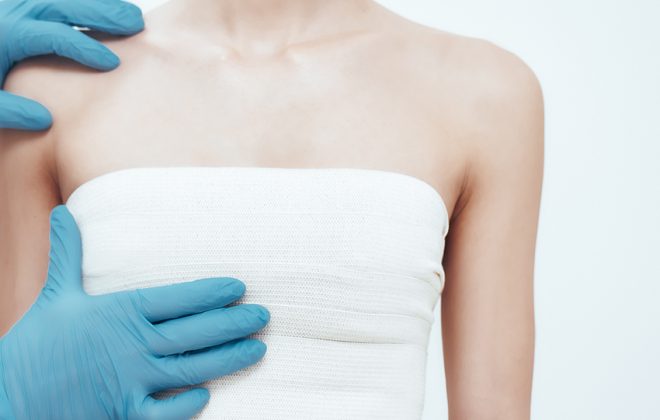 Breast augmentation or augmentation mammoplasty is a surgical procedure that aims to increase the size, shape, or fullness of the breast.
The surgeon places silicone, saline, or alternative composite breast implants under the chest muscles or breast tissue. Implants last from 7 to 12 years on average.
For some women, breast augmentation is a way to feel more confident. For others, it's part of rebuilding the breast for various conditions.
Why it is done? 
Breast augmentation is done to:
Enlarge breasts that are naturally small
Restore breast size and shape after pregnancy, weight loss or breastfeeding
Restore symmetry when the breasts are asymmetrical
Restore the breast or the two breasts after surgery
What are the types of implants?
There are three main types of breast implants:
Saline implants which are composed of a sterile saline solution
Silicone gel-filled implants consist of a silicone outer shell filled with a silicone gel
Alternative composite implants may be filled with polypropylene string, soy oil, or some other material.
Fat transfer breast augmentation
In this procedure liposuction is essentially used to take fat from other parts of the body such as the tummy or thighs and injecting it into the breasts so it will have a natural appearance
Results and recovery
Breast augmentation is an outpatient procedure, typically performed using general anesthesia.
Soreness and swelling are likely for a few weeks after surgery. Bruising is possible, too. Expect scars to fade over time
Your cosmetic surgeon may also ask you to wear a supportive surgical bra or sports bra for a certain period of time after breast augmentation.
Breast augmentation can change the size and shape of your breasts. The surgery might improve your body image and self-esteem.