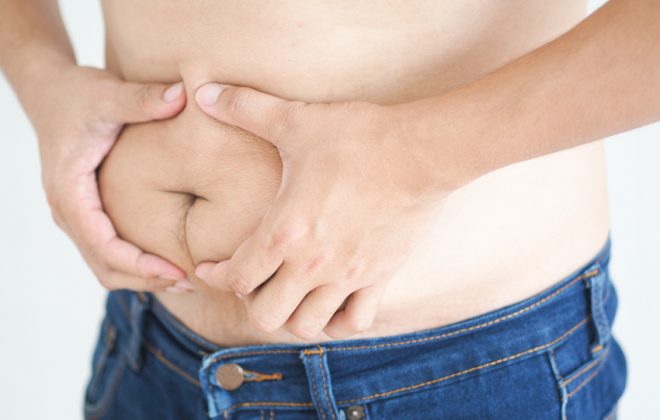 Tummy tuck also known as abdominoplasty is one of the commonest cosmetic surgical procedures that aims to get rid of excess fat and saggy skin, as well as restore strength of weak muscles in the abdominal area, which leads to a an improved beautified belly shape.
Many people can develop a belly that protrudes or is loose and sagging.
The most common causes of this include:
Aging
Heredity
Pregnancy
post weight reductive surgeries (sleeves gastrectomy or gastric bypass)
significant fluctuations in weight
Tummy tuck candidates
Women and men who are in good health, as well as women who have given birth several times and suffers from weakness in the abdominal muscles and want to restore their body shape, can undergo tummy tuck.
it is also suitable for men and women who got rid of obesity but are still suffering from some extra fat or skin sagging in the abdominal area.
Before the procedure
We ask our patients to stop smoking, control their diabetes and hypertension and stop any medications not discussed with the doctor
The procedure
During the abdominoplasty procedure, the patient is placed under anesthesia
The skin will be separated from the abdominal muscles.
Once the muscles are exposed, The surgeon will sew the muscles in abdominal wall together if they have become stretched out.
He will then pull tight the skin over the abdomen, trim off excess skin, and close the incision with sutures.
4D-VASER Lipo-Abdominoplasty
4D-VASER Lipo-abdominoplasty is simply VASER liposuction simultaneously coupled with tummy tuck.
By performing 4D-VASER liposuction prior to the abdominoplasty, the abdominal skin can be selectively thinned and shaped, leading to a more natural shape
This technique uses ultrasound to liquefy fat cells before their removal.
Types of Tummy tuck
Where only the skin of the lower belly is excised with a slightly smaller scar. The umbilicus will remain intact untouched.
An incision line (later to be a scar) extends from both hip bones in the bikini line are, muscle is sewed tightly, excess skin is removed and the umbilicus is relocated.
Where the incision line (scar) partially extends to the back if the patient has saggy skin in the flanks area
From it's name it's a 360 degrees incision  where saggy skin  and fat are removed from the front and the back of the patient in the same procedure.
Type of Anesthesia in a Tummy Tuck procedure
it can be performed under general anesthesia or epidural anesthesia.
Procedure time
Abdominoplasty procedure time is usually from 2-3 hours, however a belt lipectomy might take 4 hours as we operate in both the abdomen and back of the patients
After the procedure
The patient should strictly follow our post-op instructions and visits.
Drains might be inserted to get rid of excess fluids.
A compression garment provided by our practice should be worn for for 6-12 weeks (depending on the case).
Recovery Time for a tummy tuck
The patient stays overnight in the hospital and discharged the morning of the day following the surgery.
Scars usually heals from 10-15 days after surgery.
Tummy Tuck Cost in Egypt
Cost should be discussed with the Dr Mohamed Ashraf, to determine which type of tummy tuck you're a candidate for.
Is it a risky procedure?
Absolutely not it is one of the most common procedures with a very safe outcome.
we do follow all the recommendations of the International society of Aesthetic plastic surgery (ISAPS) for safe practice
Do Tummy tuck scars disappear by time?
Scars fade by time naturally, yet they never disappear. but post-operative scar medications, vitamin E and fractional laser sessions might be useful to make the scar less visible in a shorter period of time.
Is Tummy tuck a  permanent procedure?
Results should last as long as there are no weight fluctuations. Pregnancy might affect the results so it is advised to postpone your surgery if you're willing to get pregnant in order to avoid the need for another abdominoplasty procedure.
Mommy Make over
Isn't typically a procedure, but when we combine a breast lift and a tummy tuck it's usually called a mommy make-over.
Tummy tuck before and after photos